FRANK THORNE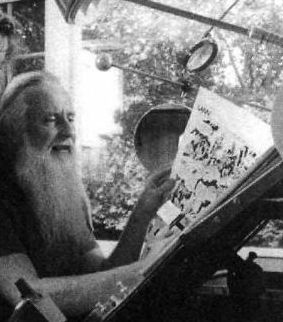 Frank Thorne is an American comic book artist-writer, best known for popularizing the Marvel Comics character Red Sonja. As Red Sonja started to a starring role in other comics, and it was then Frank Thorne took over from Dick Giordano in drawing her for Marvel Feature, continuing through most of her 1977-79 solo series, where he established her characteristic image as a ferocious and beautiful female barbarian wearing a chainmail bikini, which later became a popular fantasy literature archetype. Frank Thorne's actual storyboard artwork is featured in Dynamite's landmark Frank Thorne's Red Sonja Art Edition books!
This article uses material from Wikipedia and is licensed under the GNU Free Documentation License.
All material is compiled from numerous sources and may not be accurate. Dynamite Entertainment cannot guarantee the validity of the content.