MATT WAGNER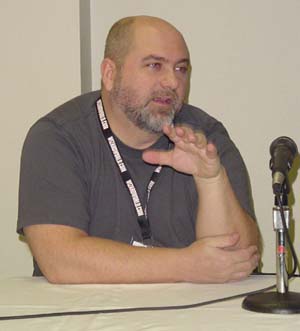 Matt Wagner is an American comic book writer and artist, best known as the creator of the series Mage and Grendel. In addition to his creator-owned series' Mage and Grendel, he has also worked on comics featuring The Demon and Batman as well as such titles as Sandman Mystery Theatre and Trinity, a DC Comics limited series featuring Batman, Superman, and Wonder Woman. Recent projects include Madame Xanadu for Vertigo, with artist Amy Reeder Hadley. He has also produced numerous comic book covers, including painted ones for Green Arrow.
This article uses material from Wikipedia and is licensed under the GNU Free Documentation License.
All material is compiled from numerous sources and may not be accurate. Dynamite Entertainment cannot guarantee the validity of the content.