ARVID NELSON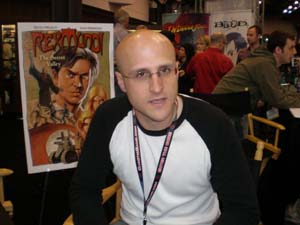 Arvid Nelson is a writer who first came on the comic book scene with Rex Mundi. He has also created spin-off stories, including "Hill of Martyrs" which started in Rex Mundi #14 and continued online. Nelson has also worked at Marvel and DC. For the former he wrote a Nightcrawler story in X-Men Unlimited. At DC he wrote a Mr. Terrific story in JSA Classified and the first one-shot of the The Joker's Asylum series. One major literary influence is Robert E. Howard and Nelson has worked on a Kull limited series at Dark Horse Comics as well as the Thulsa Doom limited series for Dynamite!
This article uses material from Wikipedia and is licensed under the GNU Free Documentation License.
All material is compiled from numerous sources and may not be accurate. Dynamite Entertainment cannot guarantee the validity of the content.