J. SCOTT CAMPBELL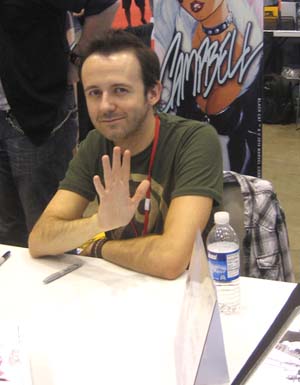 J. Scott Campbell is an American comic book artist. Though he has since done work for Marvel Comics (most notably as a cover artist on The Amazing Spider-Man), and the video game industry, he is best known as the original artist and co-creator of Gen13 and Danger Girl. He soon gained a reputation in the American comics industry for his highly sexualized illustrations of women.
This article uses material from Wikipedia and is licensed under the GNU Free Documentation License.
All material is compiled from numerous sources and may not be accurate. Dynamite Entertainment cannot guarantee the validity of the content.