GAIL SIMONE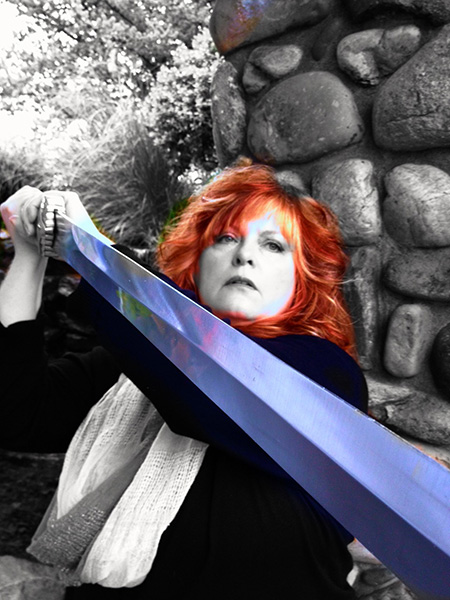 Gail Simone is one of the most critically acclaimed and popular writers in the English language comic book industry today. After gaining a following with her online column "You'll All Be Sorry," Gail Simone entered the comics mainstream with a run on Marvel Comics' Deadpool. Simone moved on to DC Comics, where she was given the Birds of Prey title featuring the female team consisting of Oracle, Black Canary, and Huntress -- a project the many hail as the highlight of her career. In 2005 Simone wrote the Secret Six limited series, featuring a band of diverse villains, which led to an ongoing series. Other DC Comics work by Simone includes Action Comics, The Legion, Rose and Thorn, Gen¹³, Welcome to Tranquility, Atom, Batgirl, Wonder Woman, and Catwoman. For Oni Press, Simone wrote Killer Princesses with co-creator and artist Lea Hernandez. Red Sonja marks her first work with Dynamite Entertainment, followed by a second project, Legends of Red Sonja (a collaboration with female writers of prose, comics, and TV/film).
This article uses material from Wikipedia and is licensed under the GNU Free Documentation License.
All material is compiled from numerous sources and may not be accurate. Dynamite Entertainment cannot guarantee the validity of the content.