Let me get this out of the way right up front: I liked this issue. Except for one or two inevitable gripes, this is probably my favorite issue of The Boys in over a year. I left my actual copy at home, so I'm gonna recap this baby from memory! Which means I'll probably get it all wrong. But here goes anyway.
Garth Ennis reads my recaps!
Okay, probably not. But regardless, he certainly addresses my constant bitching from the last year or so. As we tune in to Butcher, he's visiting The Legend, who basically calls bullshit on the entire Hughie and Startlight storyline. And it really needed to happen, because at least ONE of the characters had to point out how improbable it is that Hughie has no clue he's dating Starlight. And so the Legend does. Butcher and the Legend basically lay out all my objections, and then...
...
okay
, I'll admit it, Ennis does a pretty good job here of making me happy. The plot still doesn't make much sense, but at least the characters are acknowledging how improbable it all is, and that's all I ever really wanted. It's like in "Return of the Jedi" where Luke finally points out that Obi-Wan originally told him his father was dead. Obi-Wan musters a half-assed "when Anakin turned to the Dark Side, he was dead to me" retort, which, although completely retarded, at least acknowledged the plot hole.
So fine. Hughie never noticed that he's dating Starlight. I think it's stupid, the Legend thinks it's stupid, Butcher thinks it's stupid... but there you have it. I'm done prodding that particular dead horse, and we're all the happier for it.
Next we cut to Captain No-Name, who's meeting with the chick who wants to be his protege. Since I have to bitch about something, let me point out that the art in this title is so erratic that it literally appears as though Protege Chick has changed Races since last issue from Asian to African.
She asks him why he doesn't just kill Homelander and be done with it. He mutters something about money. Which makes no sense. And I can hear you right now, saying "Holy SHIT Kamakazi, WHY must you insist on this comic book making sense? WHY can't you just sit back and enjoy the show? WHY DO YOU CARE, MAN? WHY?"
I have no good answer. But since we've established that I'm hopelessly addicted to doing essentially pointless things, here's why the whole "Vought needs Supes to make money" thing makes no sense. It costs BILLIONS of dollars to create even one Supe. Exactly how many t-shirts do you think they have to sell to pay for creating someone like Homelander?
Anyway, we're left with the strong impression that Captain No-Name would just as soon be rid of all the Supes, just as soon as he can figure out a different revenue stream. He is apparently unaware that he works for a company that shares the same business plan as these guys: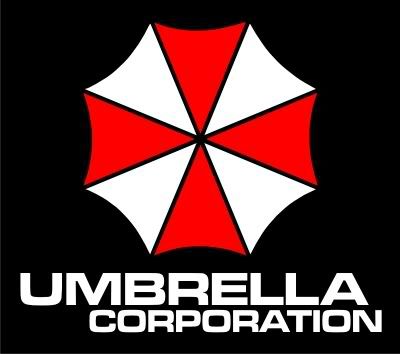 During the conversation, we're treated to a full-page spread of Homelander ripping the baby out of a pregnant woman and eating it, then ripping the penis off a guy and then literally skull-f**king him. Since this is Ennis we're dealing with, none of what I just described is a metaphor.
The problem with all of this is that Ennis keeps making Homelander so
sporadically
evil. Half the time Homelander is goofy comic relief, and the next he's the baby-eating scourge of penises everywhere. Since we haven't been given an explanation for any of this other than the same kind of half-hearted "we suddenly realized we need a villain" silliness that turned Stormfront into Hitler a few issues ago, I'm finding it really hard to care. If The Boys were to throw down against The Seven next issue, I'd be rooting for The Seven.
Next up, we have SuperDooper, who are apparently "good" Supes. The problem though is that the way Ennis establishes that they're "good" is to have one of them intermittently scream something so foul that I'm pretty sure repeating it would get me banned from the forums of the very same company that's publishing the book. I have no idea what kind of twisted childhood Ennis had that rendered him incapable of producing a single virtuous or decent thought, but from a literary standpoint, I'd merely say "If you can't write normal people, don't even try".
Anyway, Vought is sending a Bad Guy to lead SuperDooper. Why? So that Hughie can rescue them next issue. Honestly, that appears to be their only motivation. "Let's do something dickish to advance the plot of the fictional universe in which we live." Of course, several of them will be raped, murdered, debased and defiled before Hughie inevitably rides to the rescue, because that's pretty much the only reason Ennis ever has women, children, or animals in his books these days.
Cut to Butcher, telling Hughie to go look after SuperDooper. Hughie complains, because he'd tired of Butcher showing up and slaughtering everyone. A good point, actually. But on the other hand, since he
knows
that's all Butcher ever does, why is he still working for him? It's like working for McDonalds and complaining about the grease content of their fries.
There's a weird moment when Hughie tells Butcher that he wants to stay and finish up with his research on The Seven, because "He's only up to 2002." It's weird because Butcher reacts as though he's trying to keep Hughie from finding out who Annie is. Which doesn't make sense. This is the exact problem with this arc. It relies on everyone being a jackass insted of just asking each other obvious questions. "Hey Hughie, couldn't help but notice that you're dating Starlight. Want to explain that before I open up your skull with a crowbar?"
Mother's Milk clearly realizes something is up. Even though he has no reason to think this. Butcher is just sending Hughie out to spy on Supes, which is his exact job description. Hughie finally agrees to go, but only with a "no random murder" clause firmly in place.
We close with Hughie at the airport with Annie. He tells her he loves her. She reciprocates. Ah, young love. Butcher watches from the sidelines. I have no idea what he thinks he's accomplishing. Wouldn't just bugging Hughie's apartment have settled the issue? Or just walking up to them and saying "hi"? What's all this sneakiness going to accomplish that a straight-up confrontation wouldn't?
Anyway. I'm giving this issue an 8 out of 10, because it did in fact address some of the dangling plot threads, and served to move us forward.