This got mentioned in another thread but I thought it deserved its own. And here's the cover art.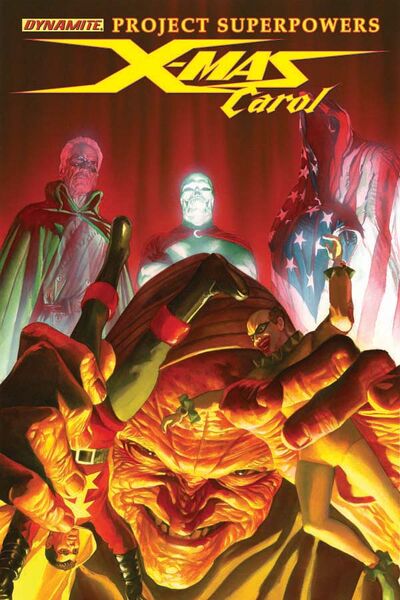 PROJECT SUPERPOWERS X-MAS CAROL
Written by Brandon Jerwa, art by Patrick Berkenkotter, cover by Alex Ross
Christmas is a time of hope and peace. It's also a time of cold chills and shadowy spirits, especially when you're spending the holiday with Project Superpowers. Fighting Yank, the Ghost and the American Spirit are teaming up to scare the Dickens out of the villainous Clown...but he's got a bag full of tricks and a secret plan that's guaranteed to ruin Christmas for our heroes.
40 pages, $5.99.