PHIL HESTER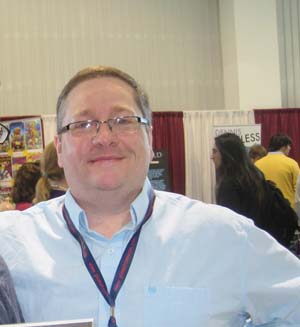 Phil Hester is a comic book artist, penciler and writer. This Eisner Award-nominated artist was born in eastern Iowa, where he went on to study at the University of Iowa. His penciling credits include Swamp Thing, Brave New World, Flinch, Ultimate Marvel Team-Up, Clerks: The Lost Scene, The Crow: Waking Nightmares, The Wretch (nominated for the 1997 Eisner Award for Best New Series), Aliens: Purge, and Green Arrow.
During his run on Green Arrow, he created the characters Mia Dearden and Onomatopoeia with writer Kevin Smith as well as Constantine Drakon with writer Judd Winick.
Hester co-created Uncle Slam and Firedog with his Green Arrow collaborator, artist Ande Parks. Phil's comic 13 Steps will adapted in a Comedy Horror film.