Following a thrilling and successful two-week Kickstarter campaign, Dynamite Entertainment is excited to announce the upcoming release of their first game offering with the launch of the new
Vampirella
Tarot Card Deck! Thanks to more than 150 backers who supported the crowdfunded project, Dynamite Entertainment will now celebrate the vibrant history of the one and only horror icon
Vampirella
with a fully-functioning Tarot Card Deck that captures the timeless images of the 1969
Vampirella Magazine
art in a unique and enjoyable collectible. Slated for release just in time for Halloween on October 25, the
Vampirella
Tarot Card Deck will be distributed through Diamond Comic Distributors, as well as through a number of game distributors, and local retailers.
Created in 1969,
Vampirella
has thrived for nearly 50 years delivering classic tales of terror in comics, graphic novels, and magazines. These cover images helped to define the horror comic genre with master illustrators like Frank Frazetta, Sanjulian, Bill Hughes, Jose Gonzalez, Enrich, Esteban Maroto, and Paul Gulacy, along with a host of other legendary contributing artists.
This first game offering from Dynamite Entertainment is a fun and exciting way to immerse yourself in the world of
Vampirella
. This set of 78
Vampirella
Tarot cards illustrates the major and minor arcana and comes in a deluxe illustrated box with instructions for divining the future. The cards are built in a beautiful art deco style that embraces the vintage look and feel of the classic
Vampirella Magazine
covers.
Nick Barrucci, CEO and Publisher of Dynamite, says, "As we continue to grow the categories that we create for our fans at Dynamite, I'm extremely excited to be introducing our new line of collectible games with a property that has as rich of a history in comics as
Vampirella
. This first offering captures everything we love about the character including the vibrant art of the classic
Vampirella Magazine
presented in a novel and entertaining way."
The
Vampirella
Tarot Card Deck will retail for $19.99 (SKU: C725130262165, UPC: 725130262165) and will be solicited in Diamond Comic Distributors' August 2017
Previews
catalog, the premier source of merchandise for the comic book specialty market, and slated for release in October.
Vampirella
fans are encouraged to reserve copies of the
Vampirella
Tarot Card Deck with their local comic book retailers beginning August 1st!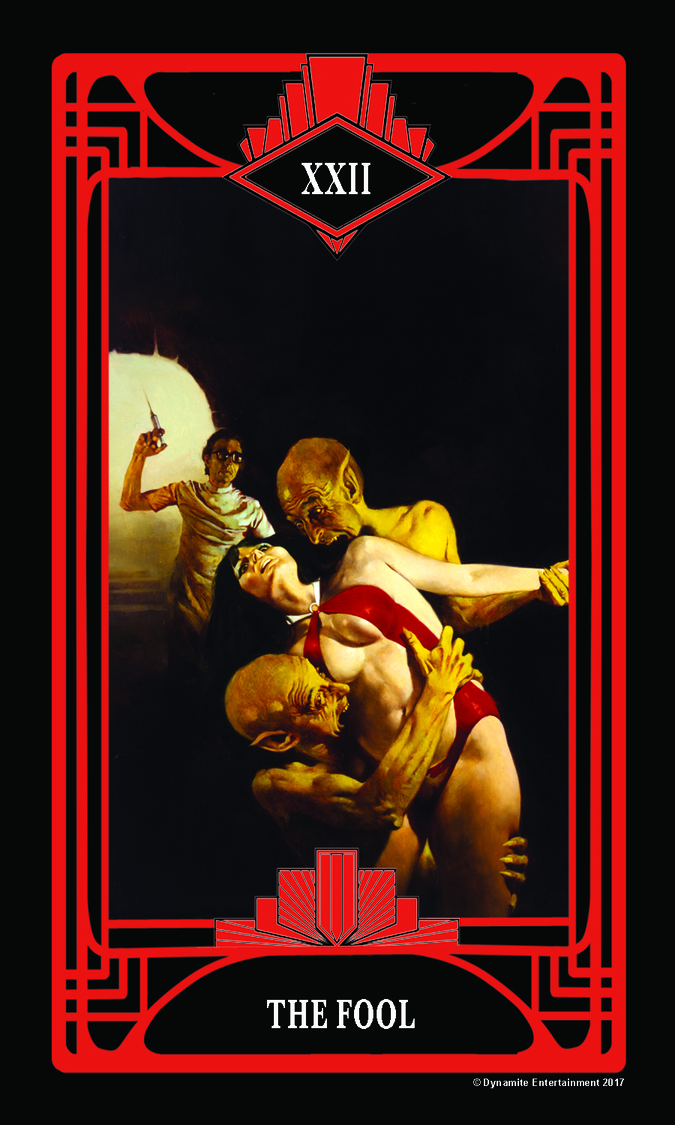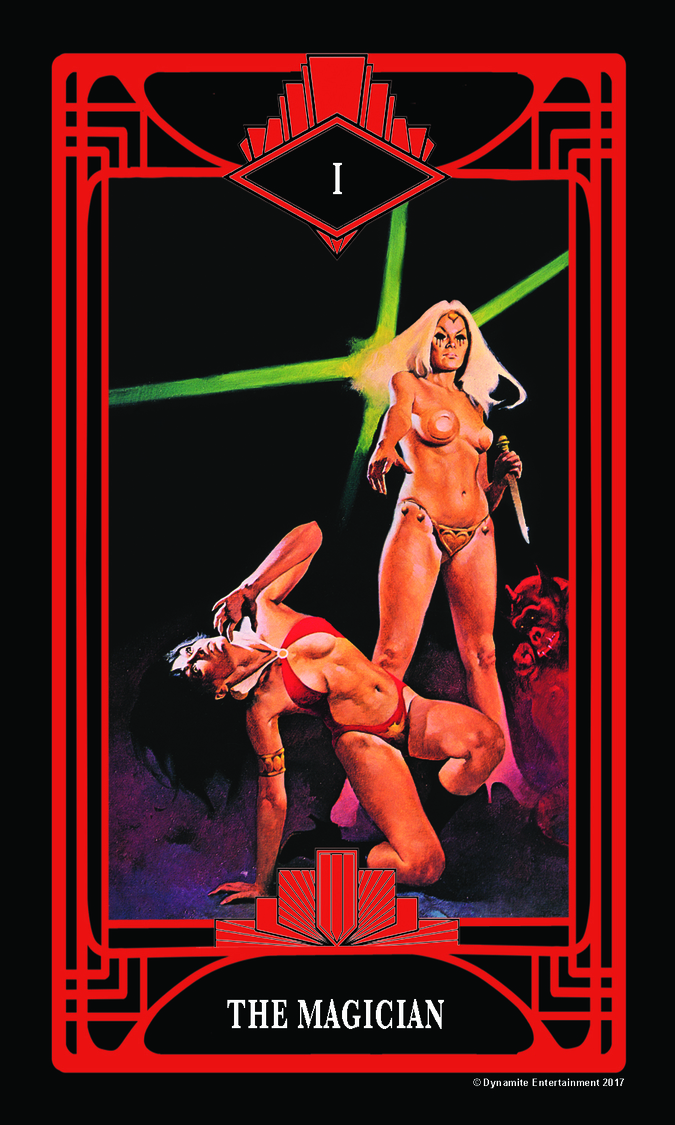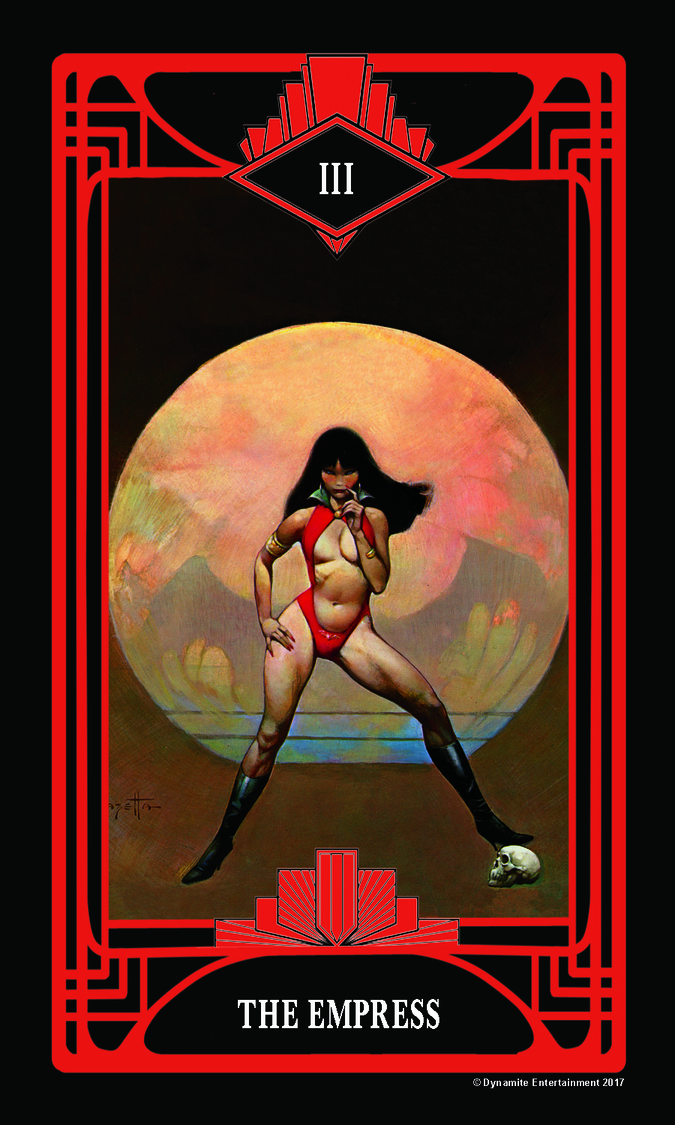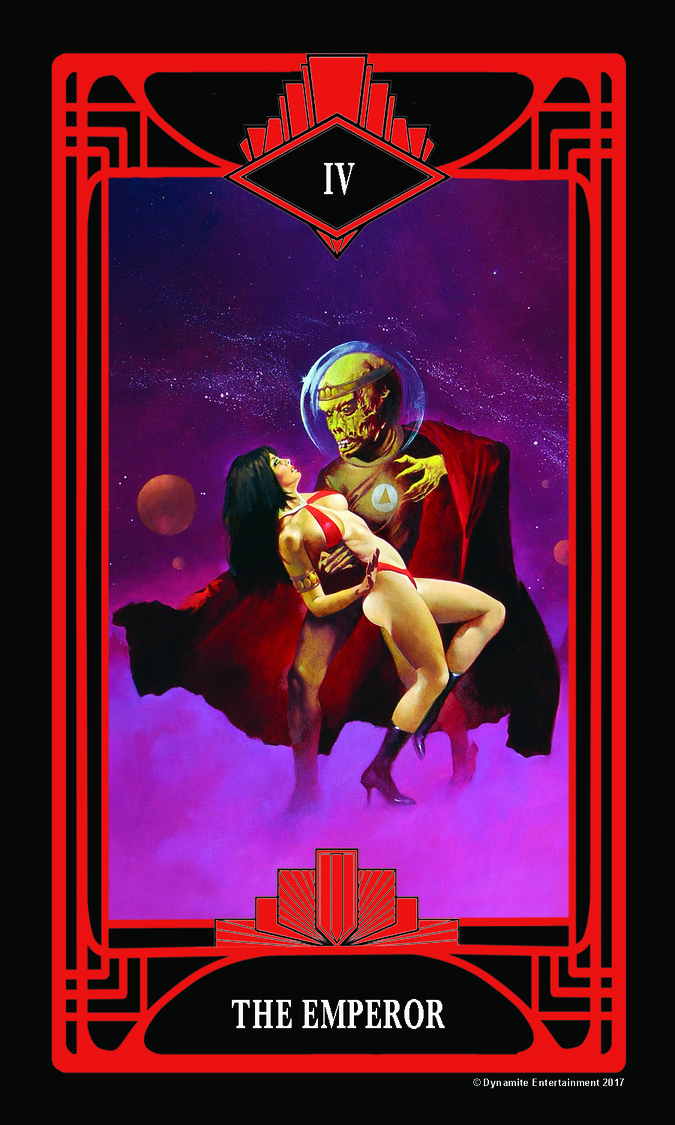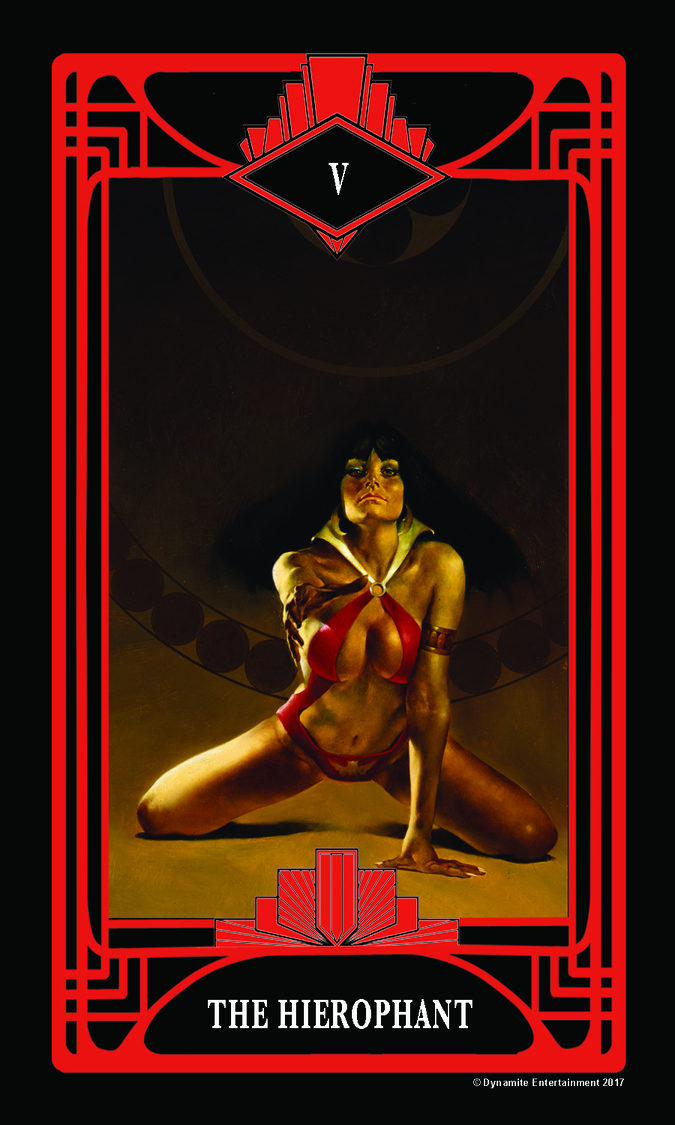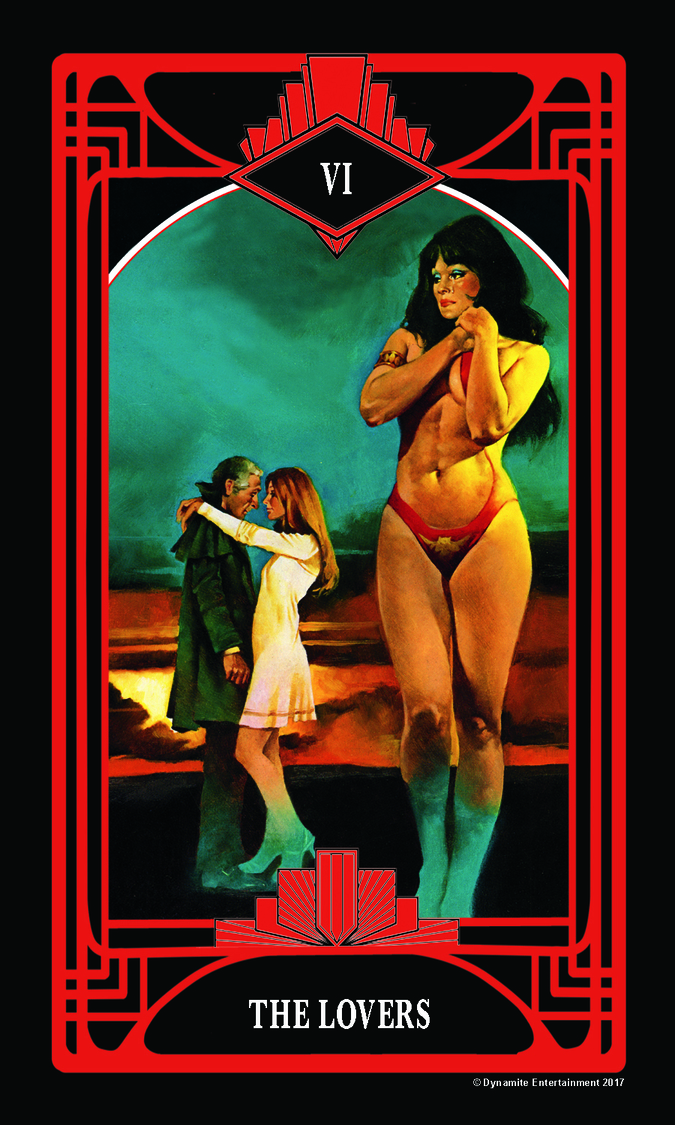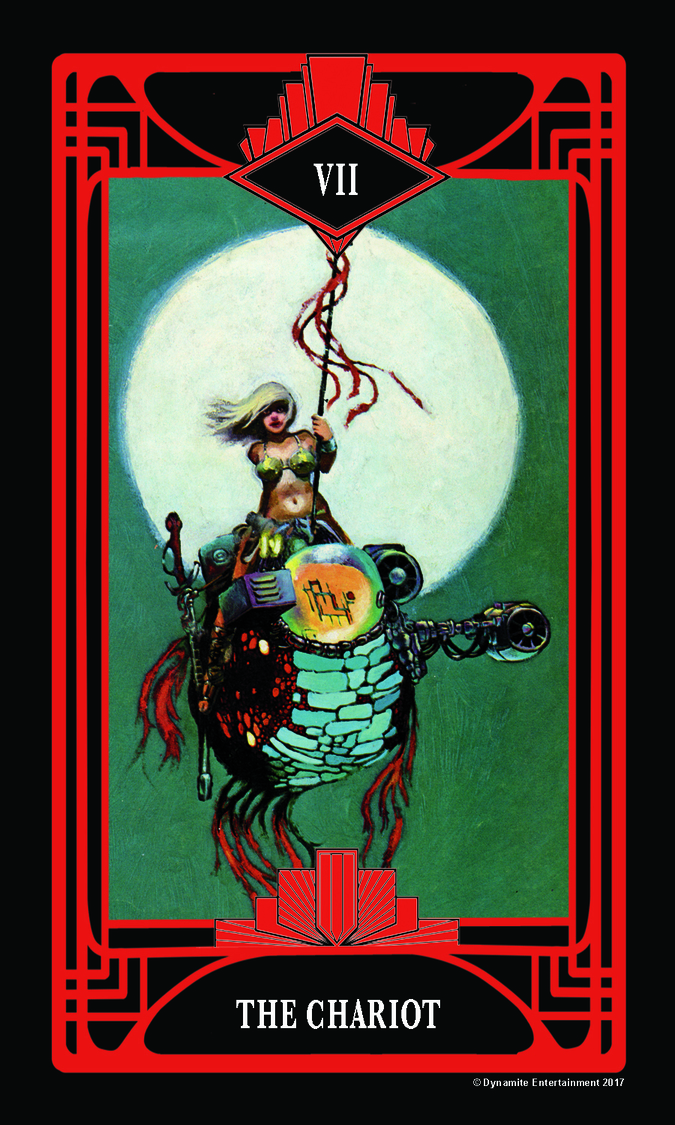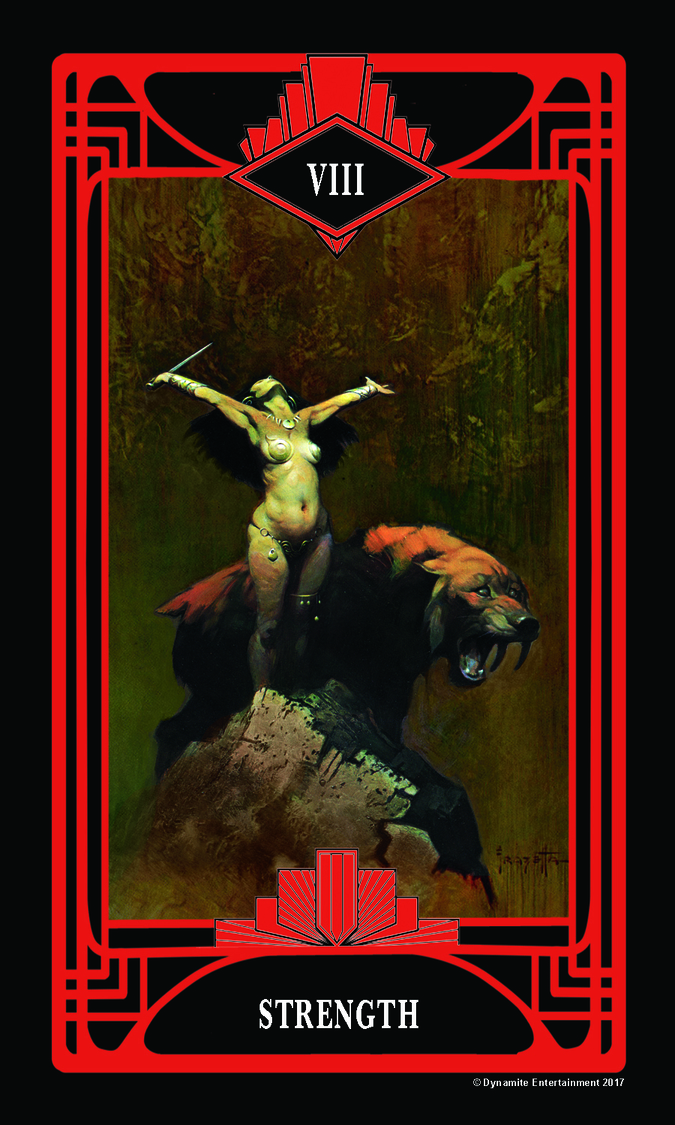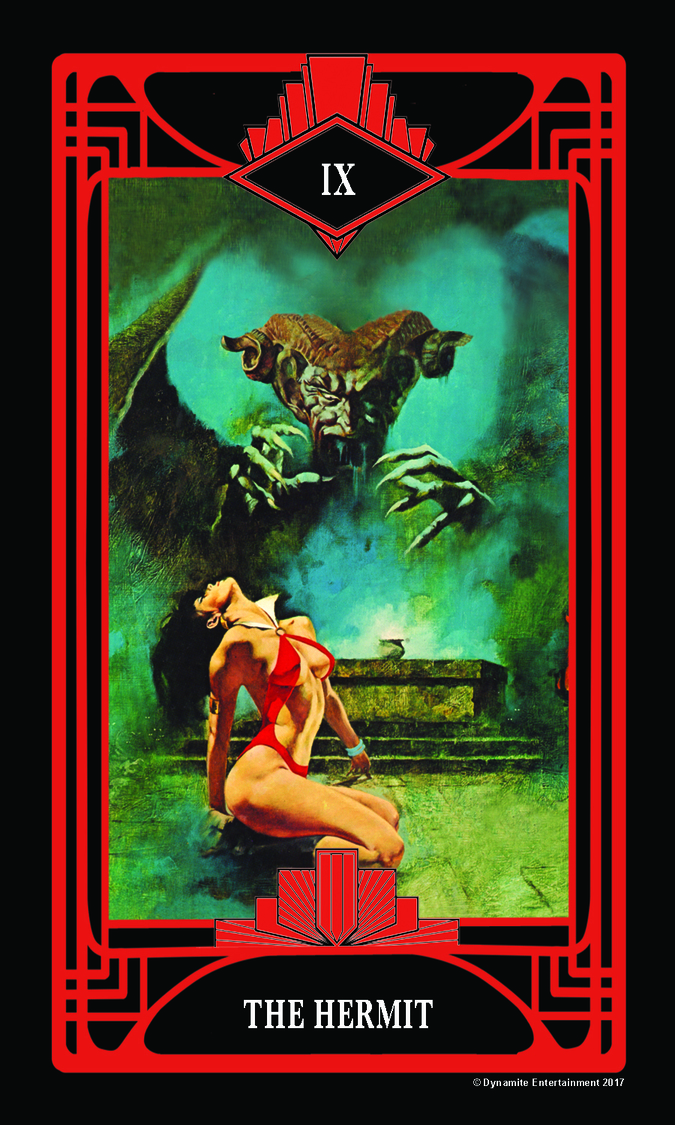 Coinciding with the Chicago Comic & Entertainment Expo 2019 (C2E2), Dynamite Entertainment launches a Kickstarter for a stunning Sheena statue based on art by superstar J. Scott Campbell. Supporters can preorder their copies of the limited-edition piece for an advance lower price, choose from a variety of extras and most importantly, help decide which variants will be produced!
Support the Sheena Statue Kickstarter Here!

Sculptor Steve Kiwus has masterfully brought Campbell's gorgeous cover art from Sheena Queen of the Jungle #1 to three dimensions. The high-quality resin piece is at 1/6 scale and stands approximately 10.5 inches tall with a sturdy 7.25 inches wide base. Her intricate leopard print tunic and other details are hand painted.

Sheena, Queen of the Jungle is one of the most historically important characters in comic books. Predating the biggest superheroes in the business, Sheena was created by legends Will Eisner and Jerry Iger in 1937. The heroine became the flagship character of major publisher Fiction House, starring in top selling comics for over a decade with them. Including being the first heroine to have an eponymous series, beating Wonder Woman to the punch! She has continued to be published since, most recently by Dynamite in a critically acclaimed series by writers Marguerite Bennett (DC Comics Bombshells, Batwoman) and Christina Trujillo alongside artists Moritat (Harley Quinn, The Hellblazer) and Maria Laura Sanapo (Red Sonja & Vampirella Meet Betty & Veronica). Outside of comics, Sheena has starred on the small screen, silver screen and even inspired one of the most influential punk rock songs!

What about variants? Dynamite has a tradition of producing black and white versions of each statue, for collectors who value the way it accentuates the sculpt, want an extra or might even be ...