JENNIFER BLOOD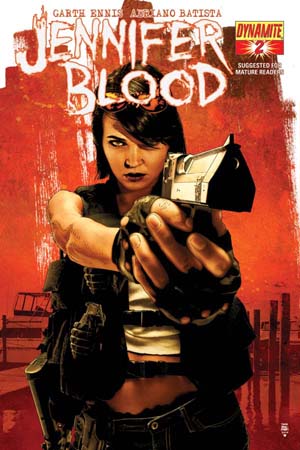 Jennifer Blood is a suburban wife and mom by day - and a ruthless vigilante by night! Every day she makes breakfast, takes the kids to school, cleans the house, naps for an hour or two, makes dinner, puts the kids to bed, and kisses her husband goodnight. This suburban punisher is ready to be unleashed in a story that can only be told by the legendary Garth Ennis.
This article uses material from Wikipedia and is licensed under the GNU Free Documentation License.
All material is compiled from numerous sources and may not be accurate. Dynamite Entertainment cannot guarantee the validity of the content.