THE NINJETTES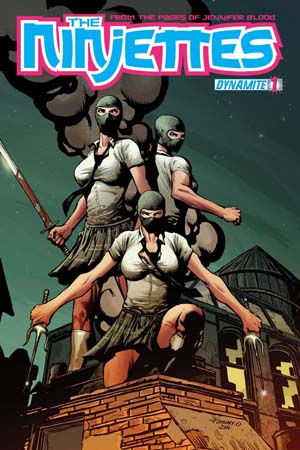 Spinning off from the hit series Jennifer Blood, by acclaimed writer Garth (The Boys) Ennis, comes The Ninjettes! But who are the new Ninjettes? How did they come to be dead and/or decapitated? And what kind of brutal insanity is their passing about to unleash? Find out the grim connection between college student Kelly Hara and the ice-cold engine of death known as Varla as the origin of the Ninjettes is revealed!
This article uses material from Wikipedia and is licensed under the GNU Free Documentation License.
All material is compiled from numerous sources and may not be accurate. Dynamite Entertainment cannot guarantee the validity of the content.