BRANDON THOMAS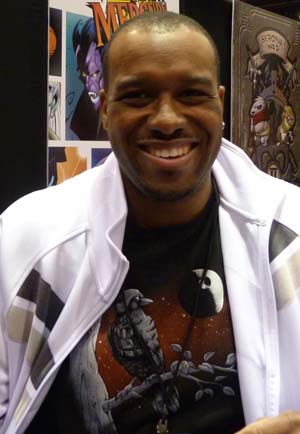 Brandon Thomas is a freelance writer, blogger, and columnist. He has written over a dozen comics for several publishers including Marvel, Arcade, and DC Comics, and his first creator-owned project Miranda Mercury will resume publication in late 2010 from Archaia Comics. He lives and writes in Chicago, IL, with the assistance of his wife and their puppies Drake and Skye(walker).
This article uses material from Wikipedia and is licensed under the GNU Free Documentation License.
All material is compiled from numerous sources and may not be accurate. Dynamite Entertainment cannot guarantee the validity of the content.