JOE JUSKO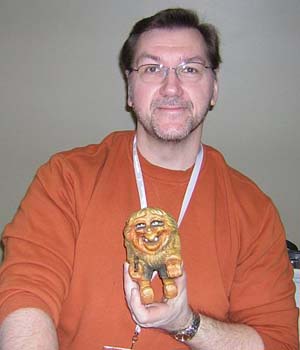 Joe Jusko is an American artist known for his realistic, highly detailed painted fantasy, pin-up, and cover illustrations, mainly in the comic book industry. Over his career, Jusko has worked for almost every major comic book publisher, including DC Comics, Crusade Comics, Innovation Comics, Harris Comics, Wildstorm Comics, Top Cow Productions, and Byron Preiss Visual Publications, producing hundreds of images for both covers and interiors. In addition to his long stint as one of the main cover artists for The Savage Sword of Conan, Jusko has painted every major character that Marvel Comics has created, most notably the Hulk and the Punisher.
Jukso won the Comic Buyer's Guide Fan Award for Favorite Painter in 1992 and 1993, and the Wizard Fan Award for Favorite Painter in 1993 and 1994. His fully-painted graphic novel Tomb Raider: The Greatest Treasure of All won a Certificate of Merit from the Society of Illustrators.
This article uses material from Wikipedia and is licensed under the GNU Free Documentation License.
All material is compiled from numerous sources and may not be accurate. Dynamite Entertainment cannot guarantee the validity of the content.