GREEN LAMA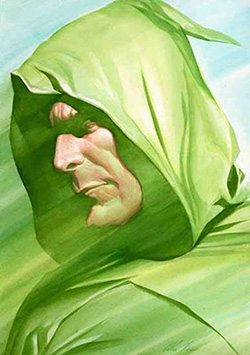 The Green Lama's first comic book appearance was in Crestwood Publications' issue #7 of Prize Comics (December 1940), where he continued to appear for 27 issues (through 1943). In Prize Comics #24, he teamed up with Black Owl, Dr. Frost, and Yank and Doodle to take down Frankenstein's Monster. The Green Lama is currently one of several Golden Age characters appearing in the Dynamite Entertainment comic book series Project Superpowers, by writer Jim Krueger and artist Alex Ross. He has also appeared alongside The Shadow, Green Hornet, The Spider, and Black Bat in the 2012 mini-series Masks.
This article uses material from Wikipedia and is licensed under the GNU Free Documentation License.
All material is compiled from numerous sources and may not be accurate. Dynamite Entertainment cannot guarantee the validity of the content.