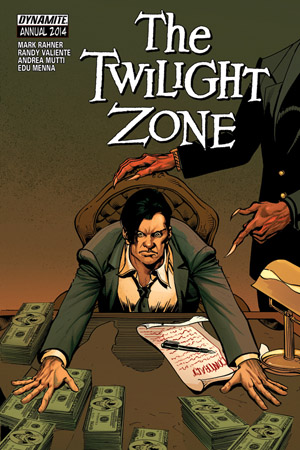 THE TWILIGHT ZONE ANNUAL 2014
Price: $4.99
Add To Cart
Physical Copy on Dynamite.com >
Three stand-alone tales of the bizarre: A politician determined to cut aid to the poor finds himself
in a Dust Bowl town in the Great Depression. Reality begins to slip away for a crusader against social network "over-
sharing." And a Renaissance player who doesn't fit in with his present-day peers gets an ugly taste of the real thing.