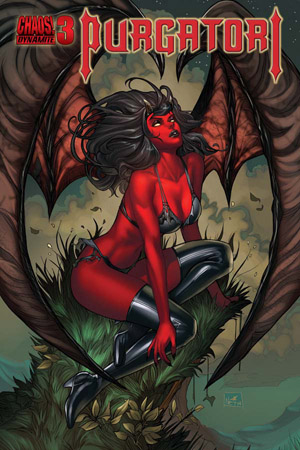 PURGATORI #3
Price: $1.99
Add To Cart
Physical Copy on Dynamite.com >
Cover A Main: Nei Ruffino
Cover B Variant: Joyce Chin
An ancient relic may be the answer to quenching Purgatori's unnatural thirst. But if she wants it, she'll have to defeat Jade and her Yakuza goons. it's a fight Purgatori would normally savor, but with one foot in the grave, it won't be easy.