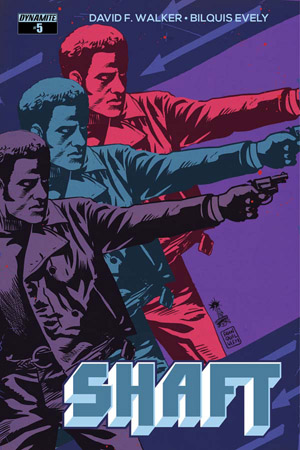 SHAFT #5
Price: $1.99
Add To Cart
Physical Copy on Dynamite.com >
Cover A Main: Denys Cowan, Bill Sienkiewicz
Cover B Variant: Francesco Francavilla
The bodies have been piling up as private detective John Shaft has been searching for the missing Marisol DuPree. Now that he's found her, all the pieces of the puzzle are starting to fit into place. Shaft finally knows what is going on, and why so many people around him have died. He thought he was done fighting wars. He thought he was done with the killing. But he was wrong. For men like Shaft, there's always a war to be fought, and the killing always comes easy.