BARNABAS COLLINS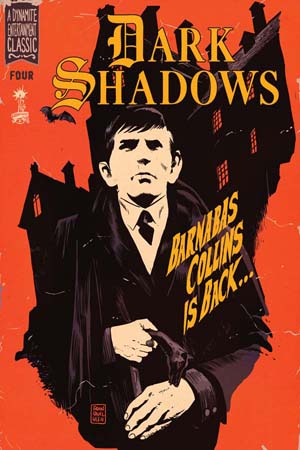 Barnabas Collins is a fictional character and one of the feature characters in the ABC daytime serial Dark Shadows, which aired from 1966 to 1971. He was originally played by Canadian actor Jonathan Frid. Barnabas Collins is a 200-year-old vampire who is in search of fresh blood and his lost love, Josette. The character of Barnabas Collins was introduced to the serial in a last-effort attempt to resurrect the flagging ratings. The role of Barnabas Collins was originally intended to be a brief one, to run but a mere 13 weeks, but the popularity of the character and the quick spike in ratings resulted in his continuing on and becoming virtually the star of the show.
One of the most defining features of Barnabas's character development is his very gradual but persistent transformation from a frightening creature of the night into the show's protagonist, where he is the one who selflessly and heroically risks his life time and time again to save the Collins family from catastrophe. Despite this, he was a flawed character whose foibles ensured that he never became the show's outright hero.
Barnabas Collins is featured in Dynamite's Dark Shadows comic series.