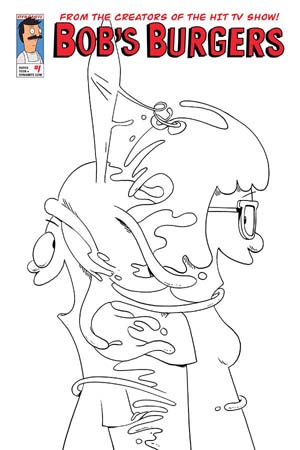 Price: $9.99 SALE! $14.99
Shipping: In-Stock!

SKU: C72513021686101101
Offered at the dynamic price of $9.99 for a limited time!!! Returns to regular MSRP of $14.99 after October 1st!!!!! All right! The very first Bob's Burgers comic book, a new series from the creator of the hit TV show, created by Loren Bouchard! Now you can read about the Belcher family (parents Bob and Linda, and their children Tina, Gene and Louise) in brand-new in-canon stories created by the TV show's producers, writers and animators creating all original stories appearing exclusively in this comics series. Each comic includes hilarious installments of: "Louise's Unsolved Mysteries," "Tina's Erotic Friend Fiction," "A Gene Belcher Original Musical," "Letters Written by Linda" and "Bob's Burgers of the Day." Bob's Burgers is an American animated sitcom that airs on Fox television with other hits such as The Simpsons and Family Guy!