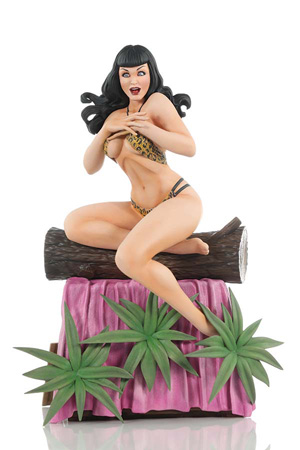 Price: $189.99
Shipping: Sold Out

Product Update: Unavailable.

SKU: C725130265951
Rating: Teen +
Art: Steve Kiwus (sculptor), Terry Dodson (art)
Genre: Fantasy
Dimensions: 5.5 x 9.5 x 4.7
Publication Date: August 2018
UPC: 725130265951
ON SALE DATE: August 2018
Bettie Page, the "Queen of Pin-ups", has always been known to turn heads and Dynamite Entertainment's playful rendering by Steve Kiwus captures all of the charm that made her a legend. Inspired by the classic artwork of Dave Stevens (creator of The Rocketeer), veteran comic artist, Terry Dodson, chose to pay homage to Stevens with his own rendition of his definitive Bettie Page pose.