DINOS VS. ALIENS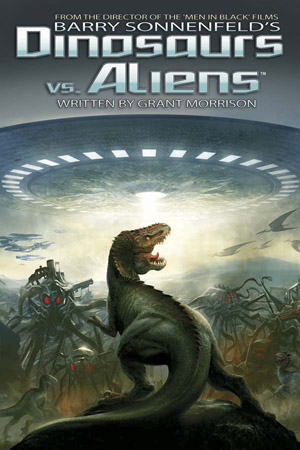 When an alien invasion attacks Earth in the age of the dinosaurs, our planet's only saviors are the savage prehistoric beasts which are much more intelligent than humanity has ever imagined.
This article uses material from Wikipedia and is licensed under the GNU Free Documentation License.
All material is compiled from numerous sources and may not be accurate. Dynamite Entertainment cannot guarantee the validity of the content.