EVA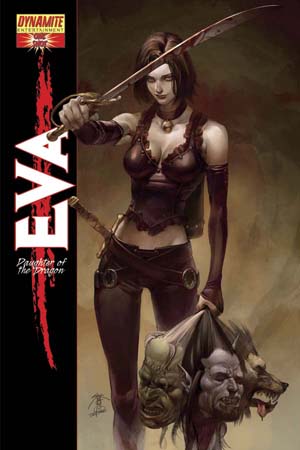 Dynamite fans know Eva, daughter of Dracula, as the dangerous and beautiful monster hunter, from her debut in Army of Darkness issues #5 through #8 where she helped Ash battle Dracula and a horde of classic monsters including werewolves, vampires, mummies and Frankenstein's monster.
This article uses material from Wikipedia and is licensed under the GNU Free Documentation License.
All material is compiled from numerous sources and may not be accurate. Dynamite Entertainment cannot guarantee the validity of the content.