THE BIONIC MAN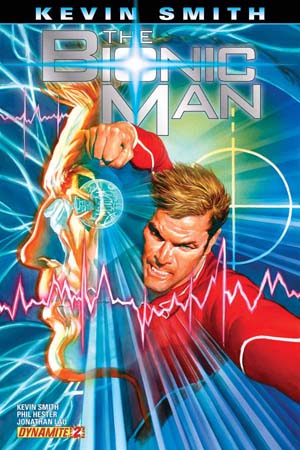 Based off The Six Million Dollar Man television show, Steve Austin is back and acclaimed film maker Kevin Smith unleashes his high octane vision in this new series from Dynamite. Featuring 28 pages of story/art in an action-packed first issue! Kevin Smith is joined by Phil Hester, artist Jonathan Lau, and cover artist/character designer Alex Ross (the team who brought you The MAIN Green Hornet series), Smith unleashes Bionic Man into the 21st century as only he can.
This article uses material from Wikipedia and is licensed under the GNU Free Documentation License.
All material is compiled from numerous sources and may not be accurate. Dynamite Entertainment cannot guarantee the validity of the content.