SCOTT BEATTY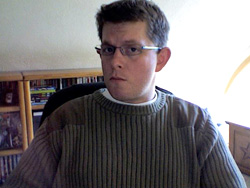 Scott Beatty is an American author who has written comic books and encyclopedias based on DC Comics characters.
Beatty has worked extensively for the popular comic book publisher DC Comics since the mid '90s. He is perhaps best known for his work on several encyclopedic guides to superheroes.
He has also worked writing comic books, recently contributing to the Wildstorm reboot World's End with the series Wildstorm: Revelations and Number of the Beast.
Scott Beatty has written Buck Rogers, Merciless - The Rise of Ming, Sherlock Holmes: Year One and The Last Phantom for Dynamite Entertainment.
This article uses material from Wikipedia and is licensed under the GNU Free Documentation License.
All material is compiled from numerous sources and may not be accurate. Dynamite Entertainment cannot guarantee the validity of the content.