JAMES BOND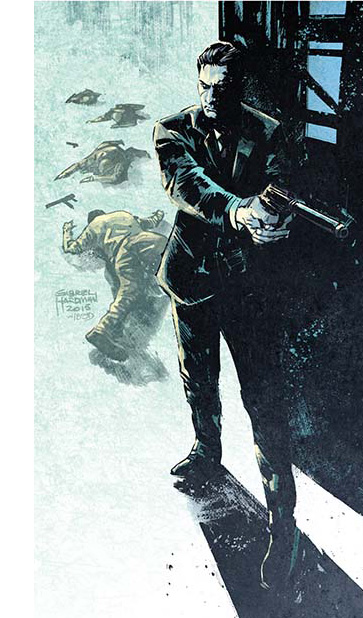 James Bond is a fictional character created by British novelist Ian Lancaster Fleming in 1953. Fleming was born in London in 1908 and was educated at Eton College before spending a formative period studying languages in Europe. His first job was with Reuters news agency, followed by a brief spell as a stockbroker. On the outbreak of the Second World War he was appointed assistant to the Director of Naval Intelligence, Admiral Godfrey, where he played a key part in British and Allied espionage operations.
Ian Fleming's first novel, Casino Royale, was published in 1953 and introduced James Bond, Special Agent 007, to the world. The first print run sold out within a month. Following this initial success, he published a Bond title every year until his death in 1964. His own travels, interests and wartime experience gave authority to everything he wrote. The Bond books were written in Jamaica, a country Fleming fell in love with during the war and where he built a house, 'Goldeneye'.
In 1961, producers Albert R. Broccoli and Harry Saltzman purchased the filming rights to Fleming's novels. They founded EON Productions and in 1962 released Dr No, directed by Terence Young and featuring Sean Connery as Bond. The EON series currently has twenty-five films, with the most recent, No Time to Die, released in September 2021.
James Bond's success spawned a number of comic books around the world. Initially, these were adaptations of various movies. Throughout the 1990s a series of original stories were also published. Concentrating on Fleming's literary hero, Dynamite Entertainment has been producing James Bond comics since 2014.